Long-Chung has been FSCTM certified since Nov, 2021. The Forest Stewardship CouncilTM (FSCTM) is an independent, not for profit, nongovernment Organization established to support environmentally appropriate, socially beneficial, and economically viable management of the world's forests. FSC's vision is that the world's forests meet the social, ecological, and economic rights and needs of the present generation without compromising those of future generations.
FSC certification of such management systems is designed to provide a credible assurance that products which are sold with an FSC claim are originating from wellmanaged forests, controlled sources, reclaimed materials, or a mixture of these. FSC COC certification thereby facilitates the transparent flow of goods made from such materials through the supply chain.
Find out more:www.fsc.org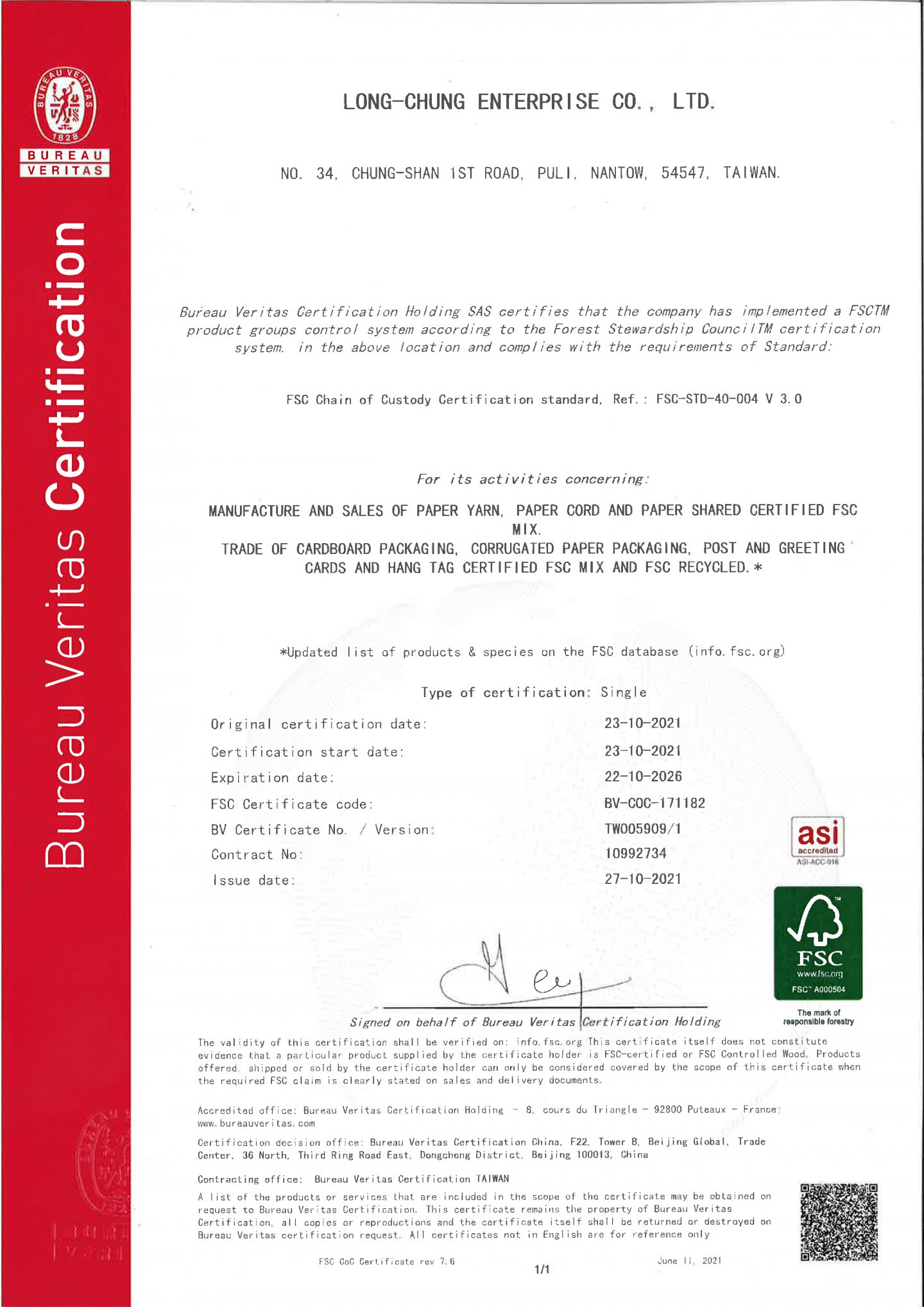 Welcome to contact us to inquiry about our FSCTM certified products.
License Code:FSC-C171182
---
This article is taken from: Chain of Custody Certification
https://fsc.org/sites/default/files/2021-11/FSC%20AC%20Statutes%202017.pdf